There are many reasons to come to Park City in the summer, but one recreational endeavor seems to create a lifestyle so dedicated to the sport, they build communities around it …GOLF.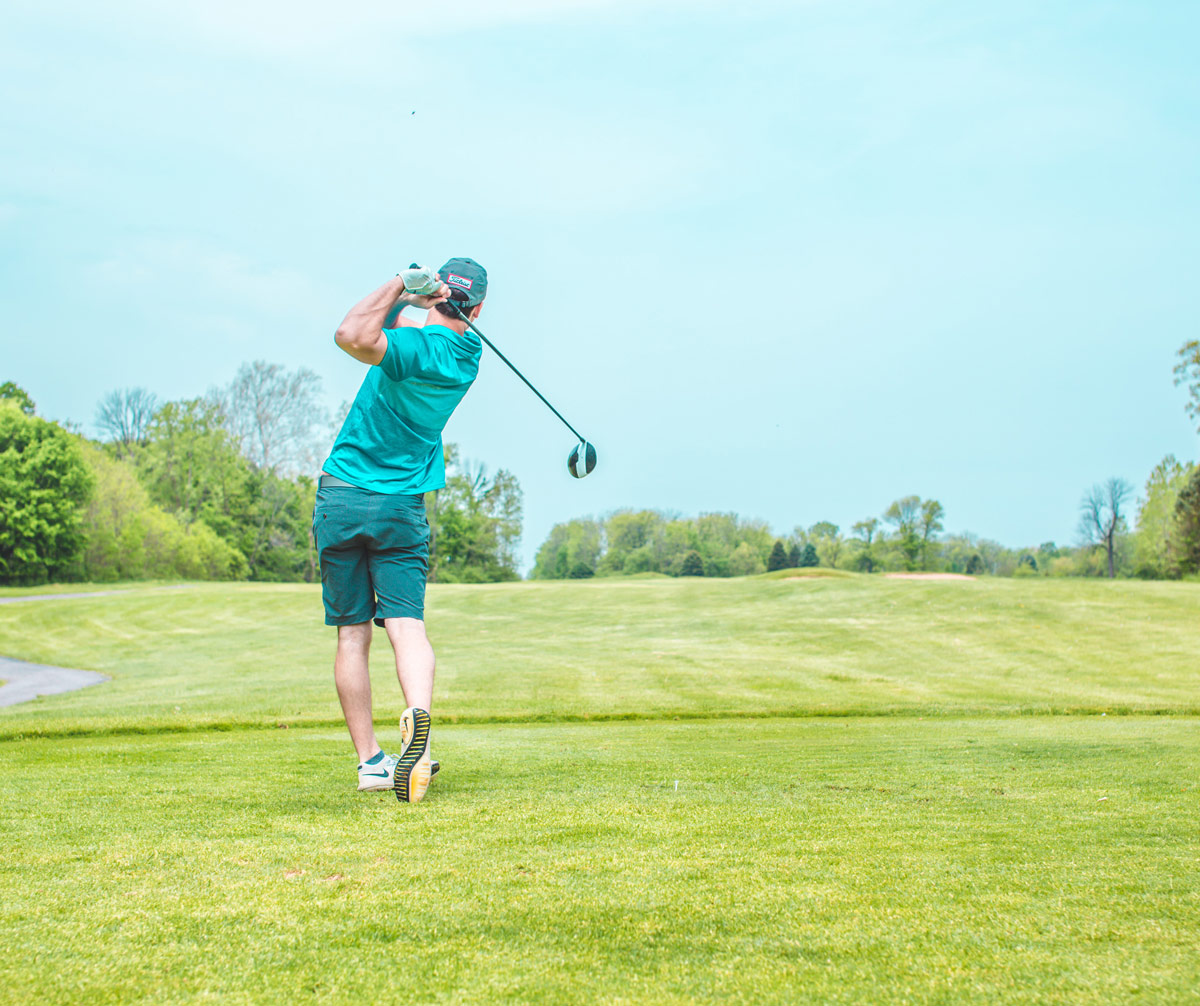 Park Meadows – Park City
Located in the heart of Park City, Park Meadows Country Club is only a few minutes from nearly anywhere in town. Our members enjoy convenient access to a private, first-class equity club. Our club is owned by our members, and is managed exclusively for the members' benefit and enjoyment. This Jack Nicklaus course designed in the Scottish links tradition has 105 sand bunkers and water on 12 holes. Excellent catering services & banquet facilities. Other amenities include a fitness center and pool.
Talisker Club at Tuhaye – East Jordanelle
Of all the challenges our par-72, championship course offers, perhaps the most challenging is keeping your eye on the ball. With fantastic mountain panoramas and a luxurious course with all bent grass turf, you'll enjoy one of the finest golf environments. Meticulously designed by Masters and British Open Champion, Mark O'Meara, our 7,801-yard course is sheltered in Tuhaye's rolling hills for a traditional golf experience in a mountain setting.
With luxurious bent grass tees, fairways, and greens, Tuhaye offers one of the finest playing surfaces possible. Coupled with five individual tee boxes on most holes, a number of split fairways, and the course length of your choice from 5,500 to 7,801 yards, the golf experience at Tuhaye is forever fresh. For family fun or a quick evening round, Tuhaye will also include a 9-hole, par-3 course complete with an authentic old Scottish clubhouse to be relocated from Gleneagle. An additional Tom Fazio, 18-hole course is in the works.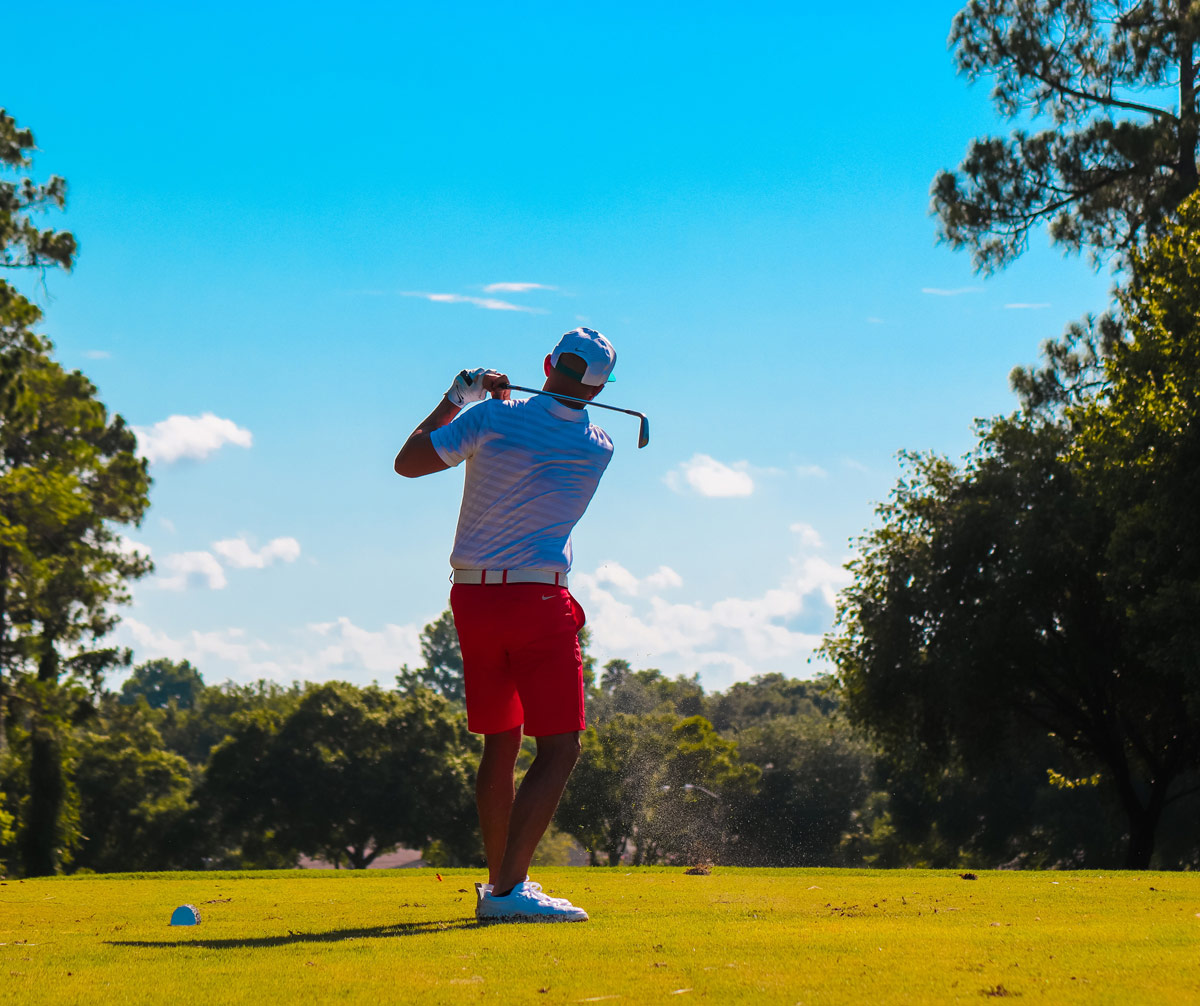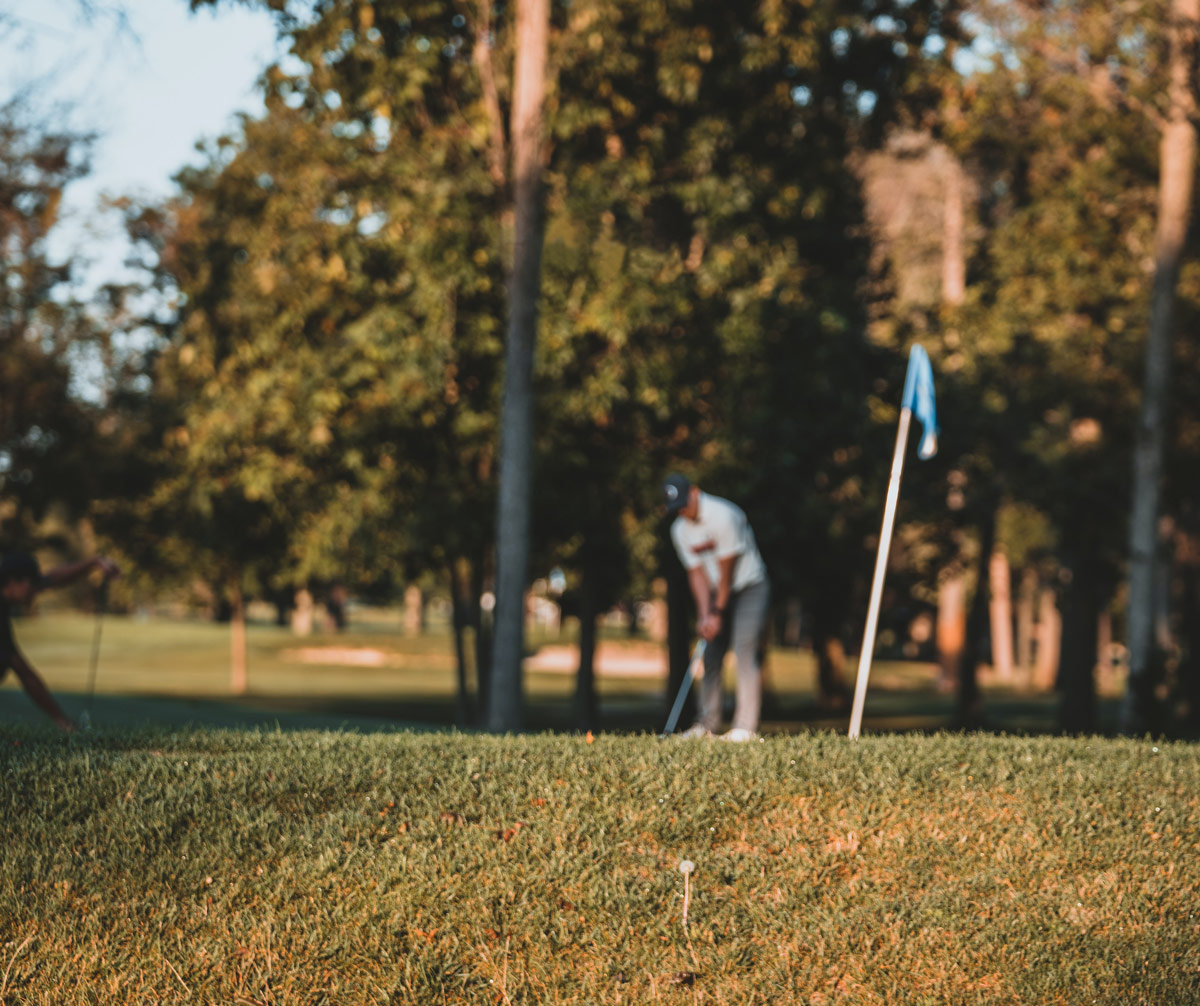 Promontory – Park City
Estates West Magazine says about the current Pete Dye designed course: "Altogether, it's a stunning and memorable course." And Travel & Leisure Golf Magazine writes "there are six sets of tees (including one for juniors), ample saddled fairways, greens that could be measured not in square feet but in acreage and nary a railroad tie or pot bunker in sight."
Jack Nicklaus does it again. His highly anticipated golf course is scheduled to open in 2006. Set against a mountain backdrop in Promontory's scenic Painted Valley, the course has been carefully planned to delight the senses and reward players of all abilities. Frequently ranked among Golf Digest's Top 100, his signature course at Promontory is very likely to follow suit.
Victory Ranch Club – Jordanelle Lake
Victory Ranch is a master-planned, private, gated ranch community, located 17 miles east of Park City/Deer Valley Resort, Utah. Five private miles of the Provo River run through the expansive 5,600-acre ranch. Victory Ranch Club will include approximately 693 homesteads ranging from one to twelve acres in size and approximately 120 three- and four-bedroom ranch cabins.
Victory Ranch Club embraces a vast western landscape with majestic vistas of Deer Valley ski runs, the Timpanogos Mountains, the Jordanelle Lake and the Provo River. The heart and soul of this land is its river, where Victory Ranch Club maintains a standing reverence for catch & release, blue-ribbon fly-fishing.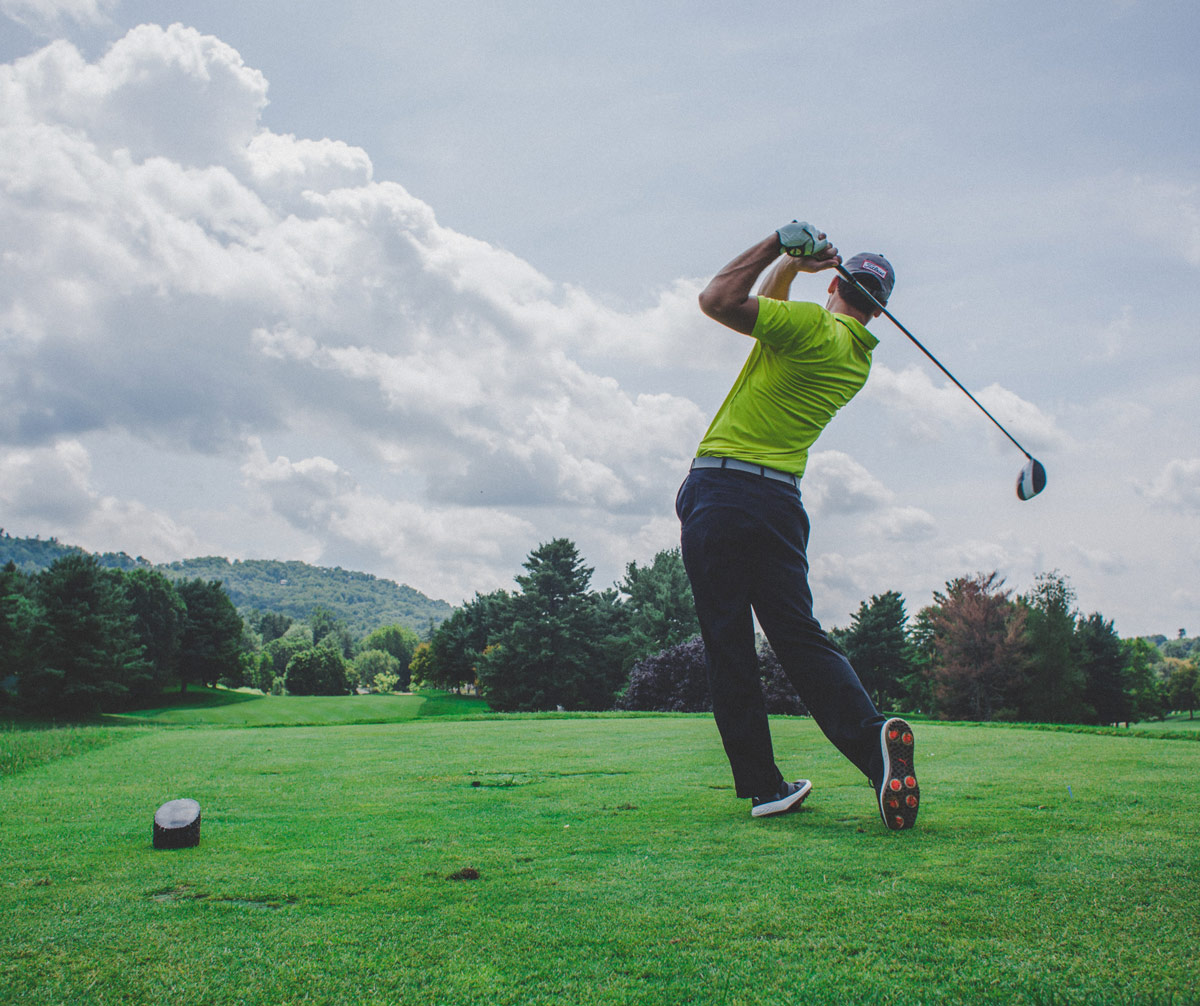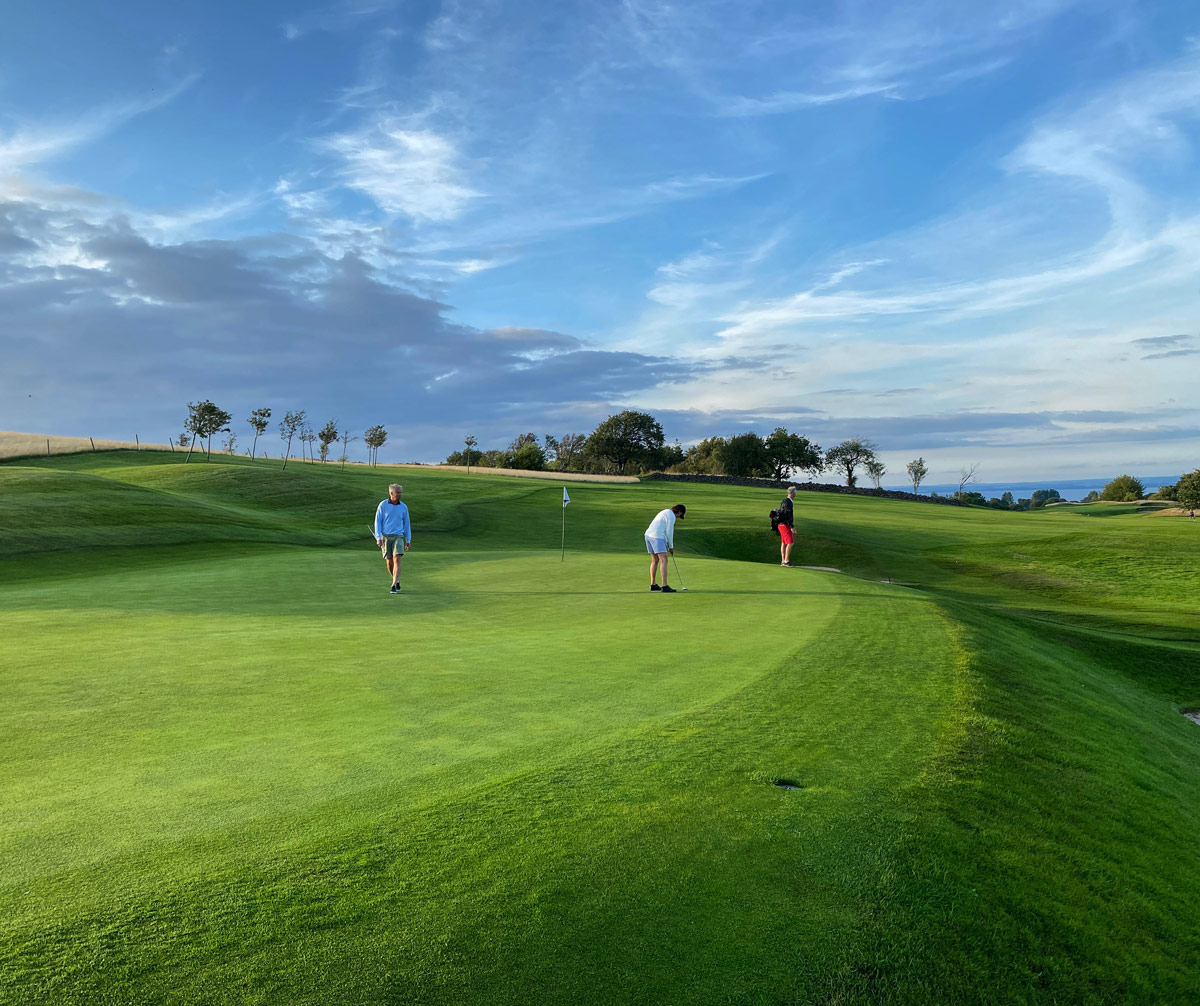 Glenwild – Park City
The course at Glenwild was designed by Tom Fazio, one of the most celebrated designers of our time. In fact, no living designer has more credits on Golf Digest's list of America's 100 Greatest Golf Courses and Golfweek's collection of America's Best. Fazio is known for creating golf that blends naturally with its environment. And the private 7,541-yard, par-71 course does just that. The "core golf " layout embraces the natural topography and features of the land, creating an almost seamless transition from course to countryside. With superb routing away from homes and roads the course takes advantage of the awe-inspiring scenery and shot values that enhance its playability and scenic appeal ensuring that it will become known as one of the finest golf courses in America.
Red Ledges – Park City
The 2,000 acres at Red Ledges has nearly 300 homes completed and over 100 more in process as we grow into one of Utah's premiere private communities. Red Ledges is located in the stunning Heber Valley and offers easy access to world class skiing, outdoor adventure, year-round activities, and the Salt Lake International Airport. From our luxury mountain homes to private Jack Nicklaus Signature golf course to exclusive Deer Valley Resort ski access, Red Ledges embodies Utah's coveted mountain lifestyle.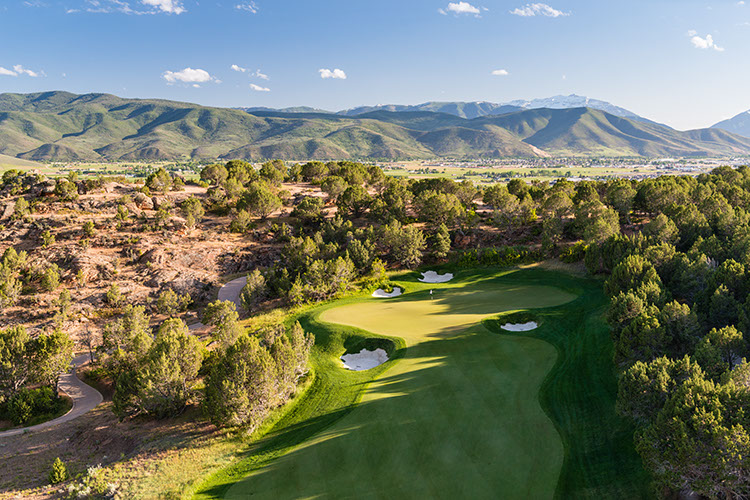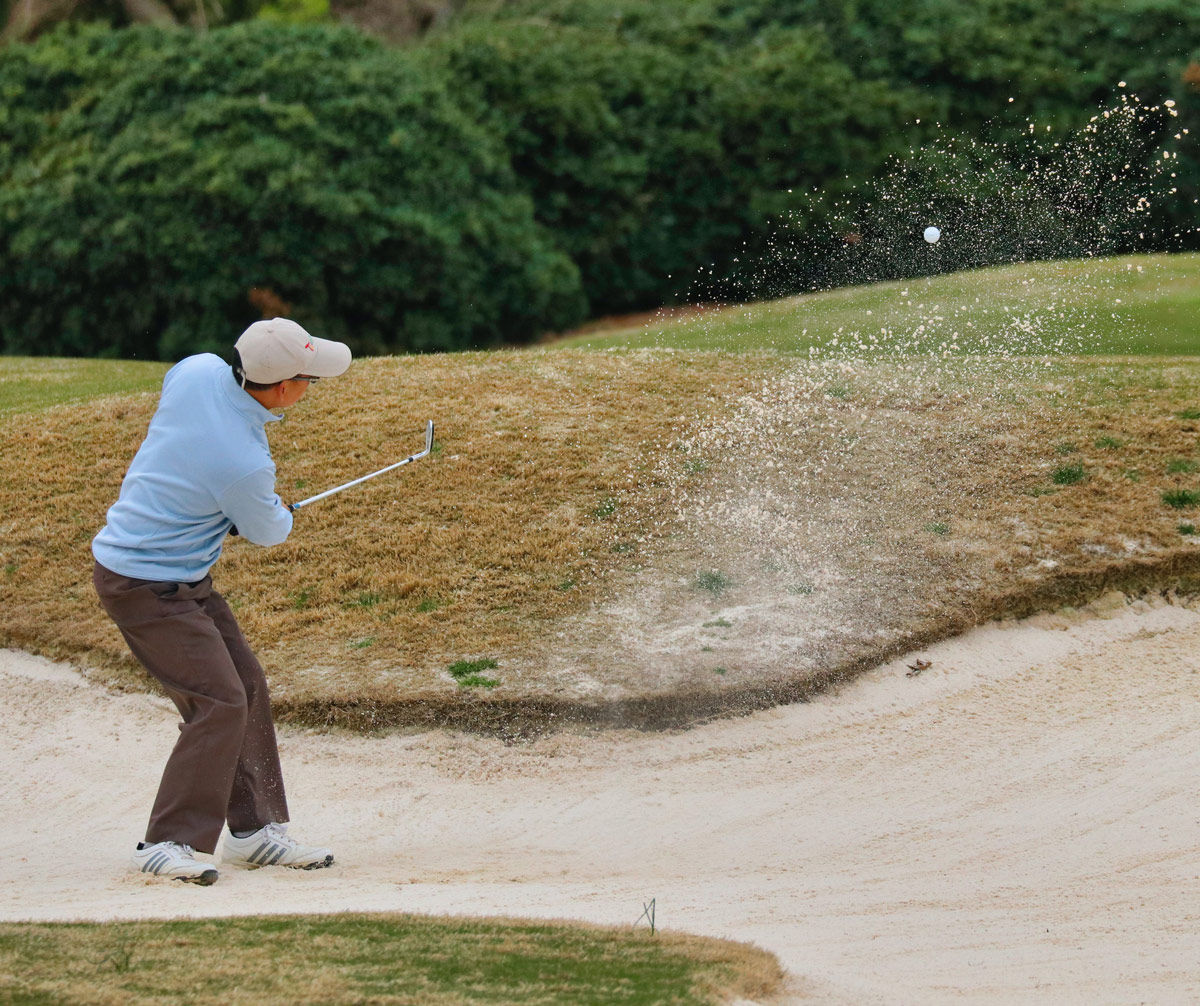 Wasatch Mountain – Midway
The park's challenging 18-hole Mountain Course (cart required) is carved from natural mountain contours, and is known for occasional sightings of roaming deer, elk, wild turkeys, moose and other wildlife. You'll reach vantage points overlooking the beautiful Heber Valley below. The 18-hole Lake Course lies on gentler terrain, where surrounding mountains slope away to the valley floor. Season-long pastoral beauty, with tree lined fairways and eight lakes and ponds, offers just the right setting to make the Lake Course a favorite for high, low and "no" handicappers.
Solider Hollow – Midway
Soldier Hollow's two mountain golf courses are the newest addition to the Wasatch Mountain State Park. The championship, 36-hole facility completes the year-round recreation programs at the 2002 Olympic and Paralympic Winter Games venue. Two 18-hole courses — appropriately named the Gold and Silver courses — offer challenging play for golfers of all abilities and amazing views of the Heber Valley and majestic Mount Timpanogos.
Golfers and non-golfers alike will enjoy the beauty of the facilities, the new clubhouse with floor-to-ceiling windows and the onsite restaurant serving breakfast, lunch and dinner.
Gene Bates Golf Design provided the unique design, which boasts native Utah vegetation, one of the longest courses in the state and the originality of being the only golf course built on an Olympic venue. Along with other Bates' projects — from Florida's wetlands to the coastal regions of California and the rocky desert of southern Utah to the Green Mountains of Vermont — Soldier Hollow's 36-hole complex is sure to become a favorite Utah golf destination.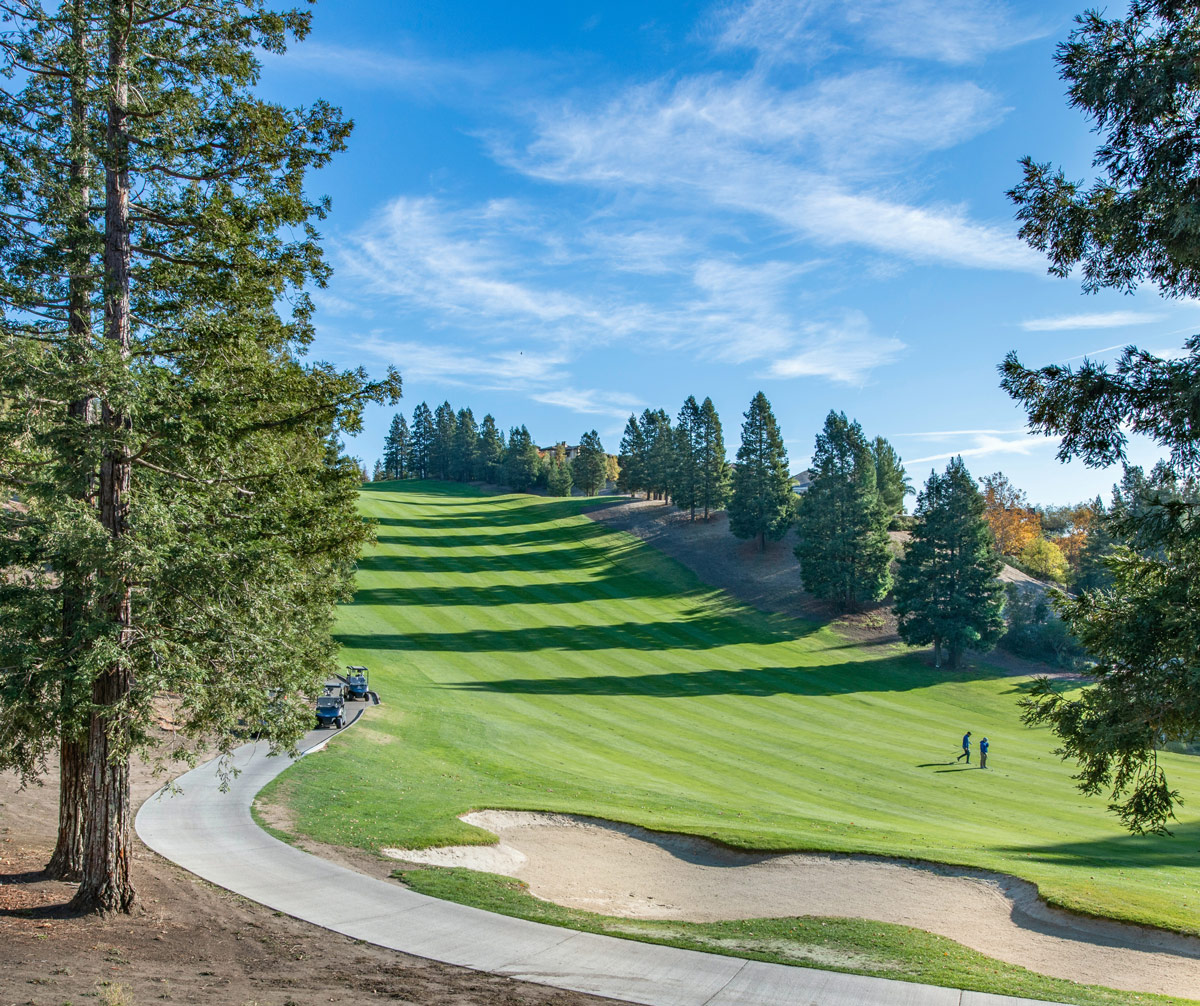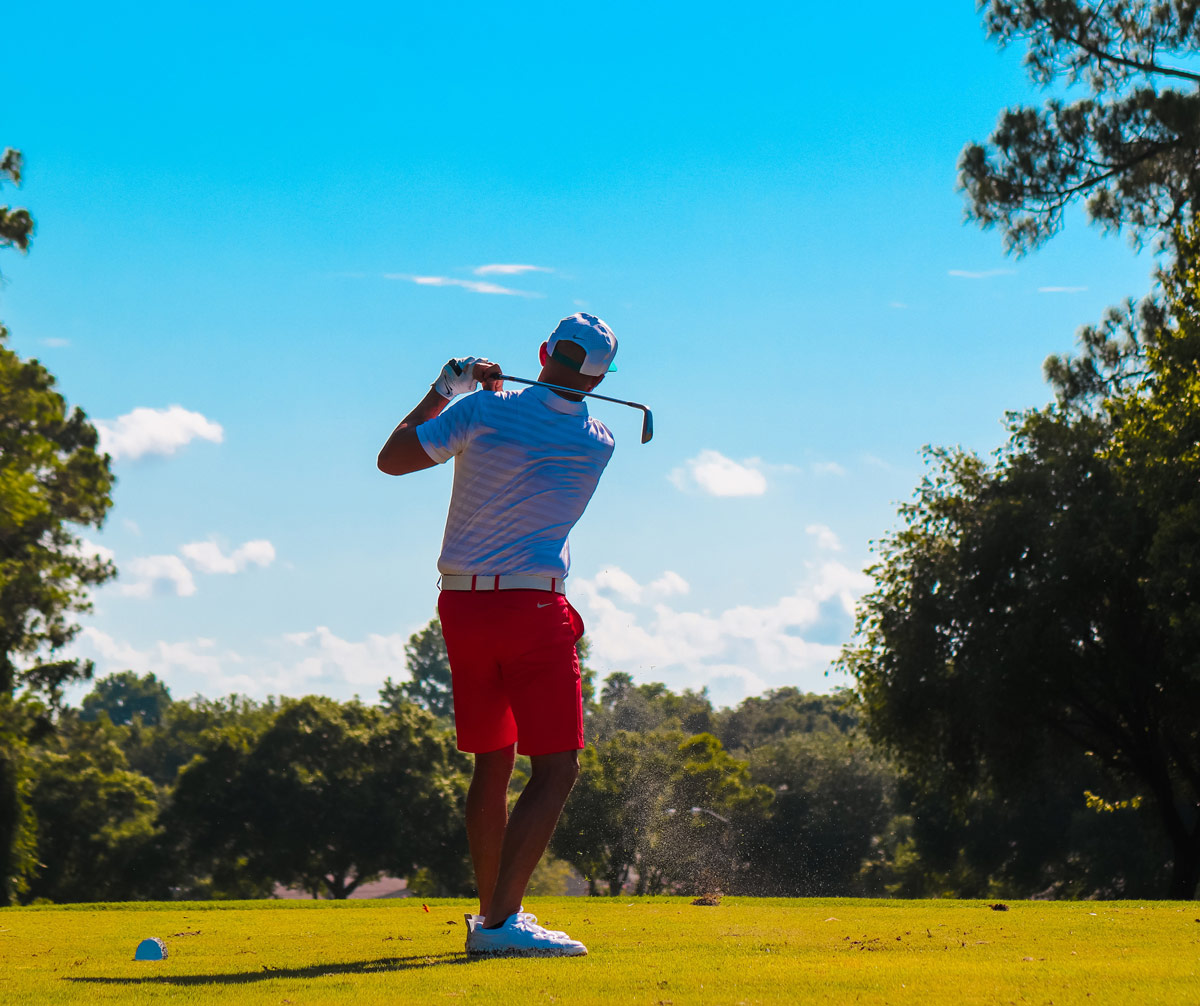 The Homestead – Midway
The Homestead course, located only 20 minutes from Park City, is a par 72 course measuring 7,017 yards from the back tees and plays 5,091 yards from the forward tees. Our course rating is 73.0 from the back tees and 68.2 from the forward. Weather permitting, we're open April 1st through October 31st. To improve your game, we also have a practice putting green, chipping green, driving range and club rentals. Our golf shop is above par (unlike a game of golf, that's a good thing) with golfing attire, shoes, clubs and equipment for men, women and children.Golfers will find that our greens are bent grass, our fairways are bluegrass and our golf shop is first class.
Jeremy Ranch – Park City
Jeremy Ranch and Pinebrook are only minutes from Park City and consist mainly of primary residences. Jeremy Ranch surrounds the Arnold Palmer designed 18-hole Jeremy Ranch Golf Course and is located on the east side of Interstate 80. Pinebrook includes a new neighborhood park and is home to the newer Ecker Hill Middle School. It is located opposite Jeremy Ranch on the west side of Interstate 80. Summit Park and Timberline are densely wooded areas and is on the edge of the Summit County boundry next to Pinebrook. These neighborhoods are attractive due to the proximity and easy commute to Salt Lake City.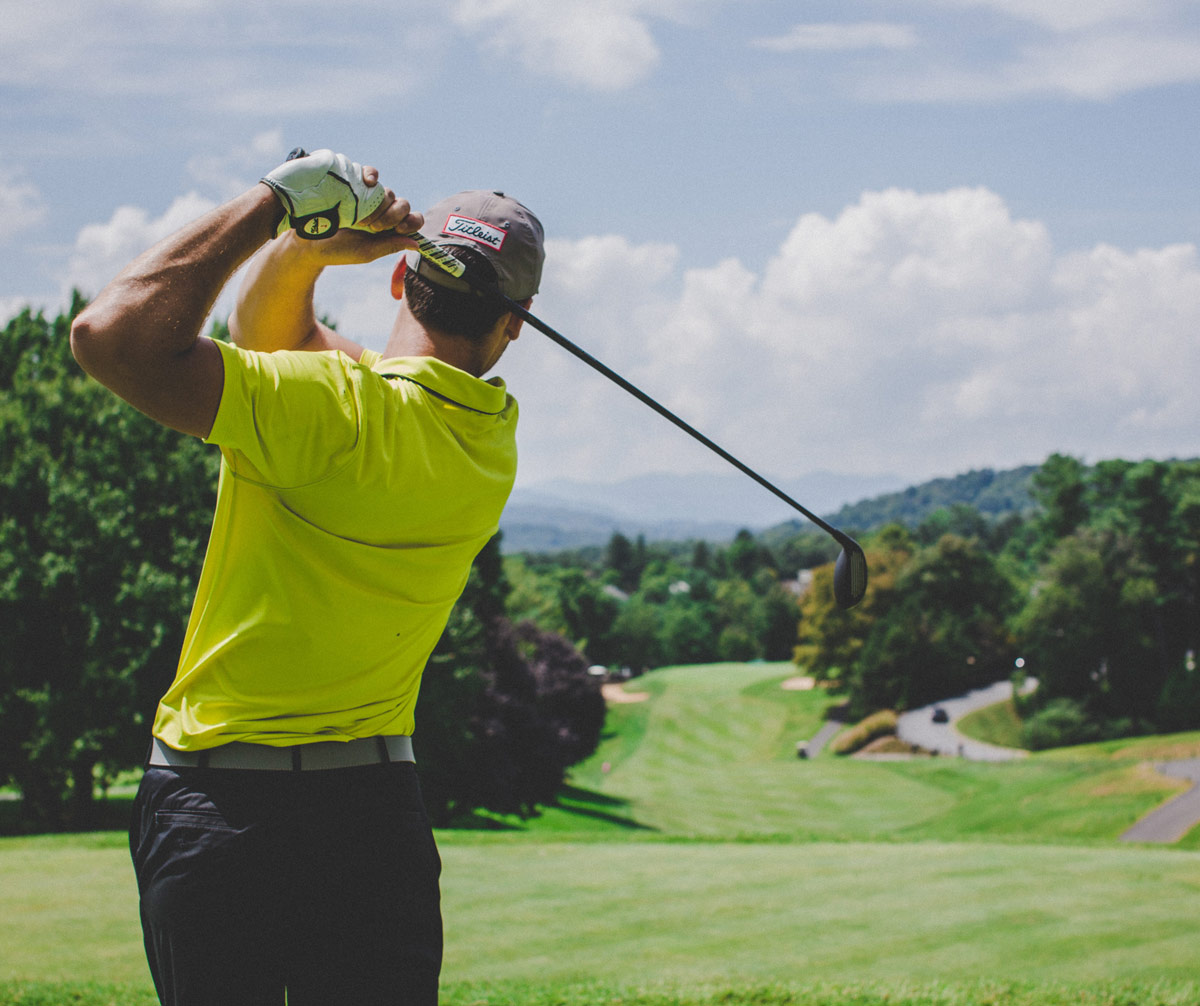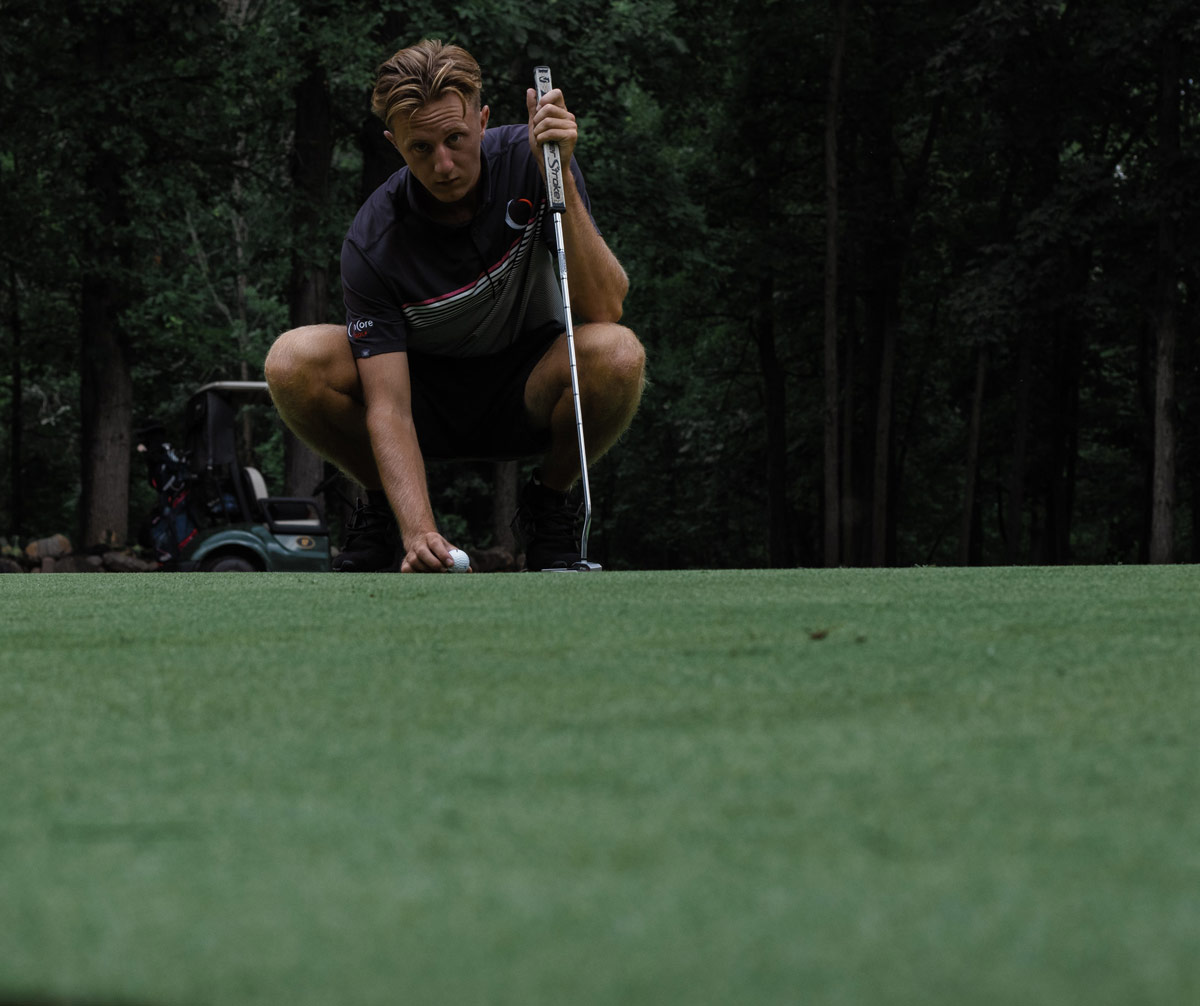 Mountain Dell – Parley's Canyon
When the original 18-hole layout at Mountain Dell was expanded and a 36-hole facility opened in 1991, the Lake Course incorporated the majority of the new holes sculpted out of the Wasatch Mountains by renowned architect William H. Neff and PGA Tour consultant Mike Reid. The Lake Course at Mountain Dell features narrow, rolling fairways and dramatic tee shots over deep ravines and water, which place a premium on precision and accuracy. Using the natural terrain, many holes on the Lake Course are carved out of the scrub oak and native bushes while providing breathtaking views and strategic challenges.
The Lake Course is situated at 6,000 feet above sea level, so long hitters can go for the par-4 fourth green, which measures 371 yards from the blue tees and 310 yards from the whites. It is a picturesque, dramatic, risk-reward opportunity that ranks as one of the most memorable holes on the golf course. After an exciting day of golf, stop by the clubhouse and visit the lounge and pro shop, or take advantage of the on-site instruction offered. The mountain setting and clubhouse facilities provide the perfect venue for banquets and post-tournament receptions.
Let me Help You Find Your Mountain Escape